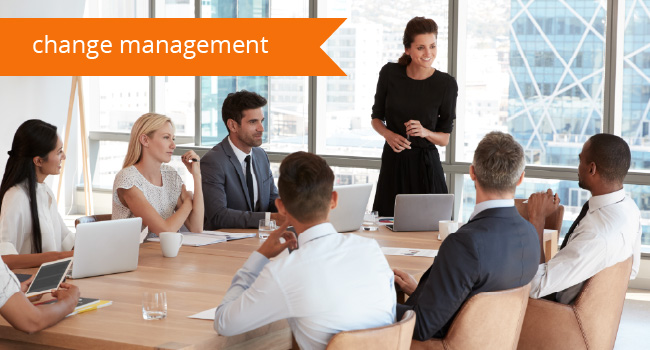 Change Management Delivery Style
This Change Management Course is exclusively available for in-company bookings.
In-company training is a format where we deliver training solely to participants from one organisation, either online or in person.
By opting for in-company training, you'll gain the flexibility to choose your training dates and the convenience of training your entire management team at the same time.
Download Brochure
Get a Quote
3 Benefits of this Change Management Course
Understand Change and Its Impact

To navigate change successfully, you first need to understand as much as possible about change: why it happens, what drives it, and what kind of impact it has on organisations.

Our "Principles of Organisational Change" module covers this.

Learn How to Lead Through Change

Participants will acquire knowledge and strategies for successfully leading others through times of change in your business.

A Tailored Programme for Your Business

One of the major benefits of an in-company programme like this is the option for customisation.

We can tailor the course content to incorporate changes your organisation is going through, making the course more relevant and meaningful to participants.
Course Overview
What is Covered?
Change Management
FAQ
Download your Free Change Management Course brochure
Download our PDF brochure to learn more about this Change Management Course. Our brochure includes:
Full course content outline
Training objectives
More information about how we deliver this workshop
Download Brochure