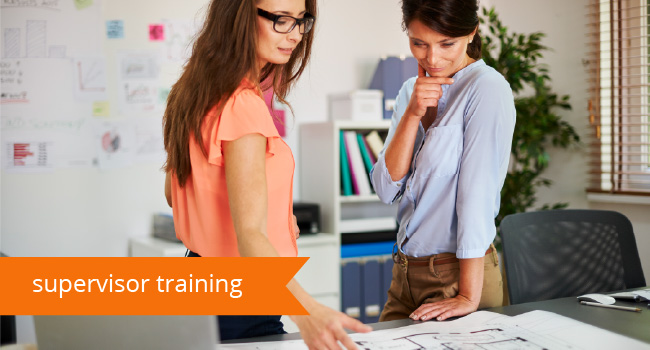 Who Attends This Course?
We recommend this course for anyone in any kind of management role. This includes supervisors and team leaders.
No experience is needed for this course. It's a great introduction for new managers and a chance to reaffirm and expand existing skill-sets for more experienced supervisors.
Download Brochure
Reserve a Place
3 Benefits of this Supervisor Course
Practical Skills You Can Use Anywhere

The skills and knowledge you will gain during this course are very versatile. They can be applied to any situation or working environment.

Our goal with this training is to equip you with a well-rounded set of management skills that will support you throughout your career.

Confidence in Your Own Management Style

We devote the first module of this training to understanding the strengths and weaknesses of different management styles.

During this module, you'll discover your own natural style and assess areas you can strengthen during the course and your daily interactions.

Option for Certification

This 2-day course runs alongside our 3-day QQI People Management Course.

Often, participants on our Supervisor Course choose to upgrade to the 3-day course in order to gain more in-depth management knowledge (including coaching your team and workplace legislation) and respected QQI certification.
Course Overview
What is Covered?
For Teams
Pair With
Download your Free Supervisor Course brochure
Download our PDF brochure to learn more about this Supervisor Course. Our brochure includes:
Detailed course content outline
Key benefits & objectives
More information about how we deliver this course
We'll also send you our full course schedule and check in to answer any questions you have.
Download Brochure