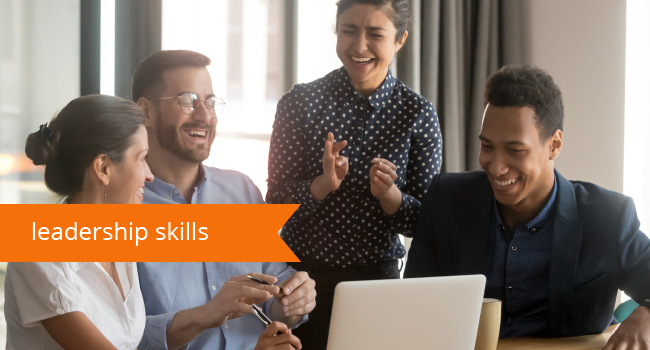 Who Attends this Leadership Skills Course?
This course is suited to leadership teams from every sector.
The content covered (see "What is Covered?" tab below) is designed to be customised to meet the leadership requirements of your team and your business.
Although there are no eligibility requirements for this programme, it is most popular with more experienced managers and leadership teams.
Download Brochure
Get a Quote
3 Benefits of this Leadership Skills Course
Your team will gain many benefits from attending this Leadership Skills Course. Here are 3 key benefits:
Confidence and Understanding of Leadership Roles

We devote a module to understanding leadership and different leadership styles.

Starting from here gives your team an important foundation from which to optimise their leadership role.

Ability to Deliver Results Through Others

Being able to deliver exceptional results through your teams is a key element of successful leadership.

During this programme, we focus on equipping participants with strategic models and techniques to achieve this goal.

Diverse Leadership Skills

A leadership role encompasses many different things.

To support your team in performing at optimum level, this programme includes key skill-sets such as: organisational skills, communication, emotional intelligence, and strategy planning.
Course Overview
What is Covered?
Training Your Team
For Individuals
Download your Free Leadership Skills Course brochure
Download our PDF brochure to learn more about this Leadership Skills Course. Our brochure includes:
Detailed course content
Aims and objectives
More information on how we deliver this workshop
Ways you can begin planning Leadership Skills training for your business
Download Brochure