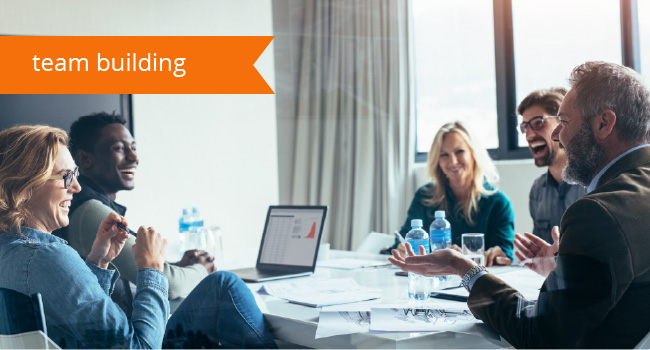 How is this Course Delivered?
This is an "in-company" course, meaning that we run the training exclusively for participants from your organisation.
By opting for an in-company course, you'll gain the flexibility to choose your own training dates and delivery style. (learn more in the "Course Overview" tab below)
Download Brochure
Get a Quote
3 Benefits of this Team Building Course
A Stronger Team

Through completing this course, your team will become more cohesive and productive. They will learn more efficient ways of working well together.

Address Challenges or Barriers to Communication

A Team Building Course is an excellent opportunity to address anything that has been a barrier to your team's wellbeing or performance.

Keep your Team Connected

Team Building training keeps your team communicating and working together as a unit. This is particularly relevant for teams working remotely.
Course Overview
What is Covered?
FAQ
For Individuals
Download your Free Team Building Course brochure
Download our PDF brochure to learn more about this Team Building Course. Our brochure includes:
Detailed course content outline
More information about how we deliver this course
Ways to get started on planning your workshop
Download Brochure