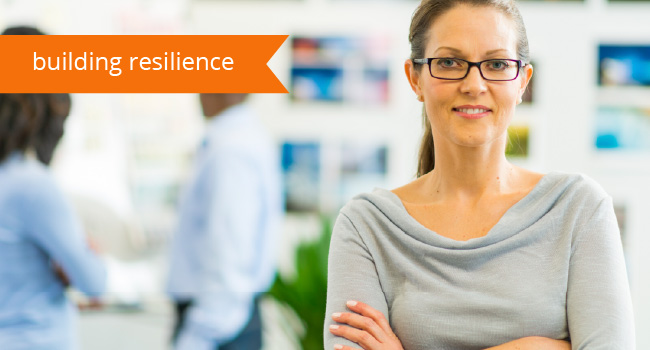 Who Attends this Course?
We recommend this Resilience Training for anyone who works in an environment where change happens, or is likely to happen.
Given how all organisations have had to adapt in recent years, we have seen a rise in demand for this workshop.
Download Brochure
Reserve a Place
3 Key Benefits of this Resilience Training
Get the Tools You Need… Fast

Through completing this workshop, we aim to provide you with practical, workable strategies for remaining resilient within your role at work.

Take Care of Your Workplace Wellbeing

Resilience skills are an integral part of stress management at work.

There's no denying that every workplace brings its own stresses and challenges. Possessing resilience skills will help you manage anything that comes your way with both skill and ease.

Become a Problem Solver

Those with resilience knowledge and know-how naturally become solution seekers.

They tend to become the calm responders to any crisis, taking practical, measured responses to anything that comes their way.
Course Overview
What is Covered?
For Teams
Pair With
Download your Free Resilience Training brochure
Download our PDF brochure to learn more about this Resilience Training. Our brochure includes:
Full course content outline
Understanding the importance of resilience
More information about course delivery style
We'll also send you our full course schedule and check in to answer any questions you have.
Download Brochure