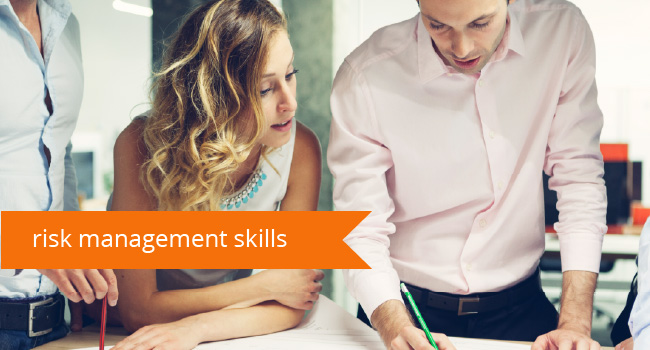 Who Attends This Course?
This Risk Management Course is suited to participants from all industries and all sizes of organisation.
If you work with project teams (or on projects), if you're planning new business initiatives or are going through a period of change, risk management is a vital skill-set you'll need to navigate it all successfully.
Download Brochure
Reserve a Place
3 Benefits of this Risk Management Course
Risk Management Skills You Can Use Immediately

The primary objective of this 1-day course is to equip you with a working understanding of risk management and practical skills you can put into action immediately.

Versatile Skills for Any Situation

The skills and techniques you learn are not industry-specific, meaning that they can be applied in any working situation.

Advice from Expert Trainers

Our Risk Management Courses are delivered by professional trainers with an extensive background in project and risk management.

They share the benefit of their real-life risk management experience on each Risk Management workshop.
Course Overview
What is Covered?
FAQ
For Teams
Download your Free Risk Management Course brochure
Download our PDF brochure to learn more about this Risk Management Course. Our brochure includes:
Full course content outline
Understanding our approach
Training objectives
We'll also send you our full course schedule and check in to answer any questions you have.
Download Brochure