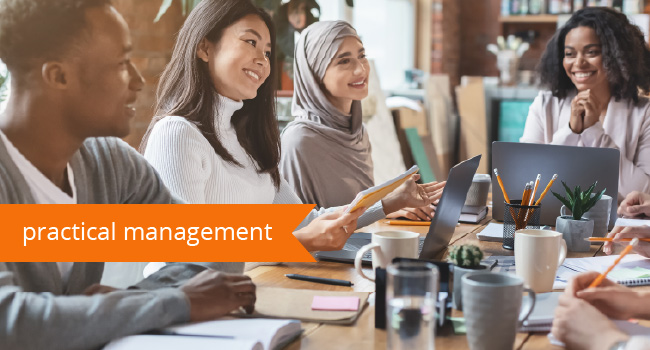 Who Attends this Course?
On every Management Skills Course we run, we see a mix of participants coming from different industries and situations. The content you will cover during this training equips you with versatile management skills that are applicable in every sector.
No experience is necessary. New managers find that this course is the perfect foundation for their management toolkit, while more experienced managers gain a fresh perspective and new ideas through attending.
Download Brochure
Reserve a Place
3 Key Benefits of this Management Skills Course
Confidence in Your Management Capabilities

During this course, you will learn about your own management style. You will gain insights into your strengths and areas for improvement as a manager, along with the knowledge and tools you need to get there.

A Reliable Management Toolkit

The skills we teach during this course are tried-and-tested approaches to managing others successfully.

Having these tools at your fingertips offers you reliable support in any situation you encounter.

Tips & Advice from Experienced Trainers

Our management trainers bring a wealth of real-life management experience to their courses.
Course Overview
What is Covered?
For Teams
Pair With
Download your Free Management Skills Course brochure
Download our PDF brochure to learn more about this Management Skills Course. Our brochure includes:
Detailed course content outline
Key benefits & objectives
More information about how we deliver this course
QQI certification progression details
We'll also send you our full course schedule and check in to answer any questions you have.
Download Brochure