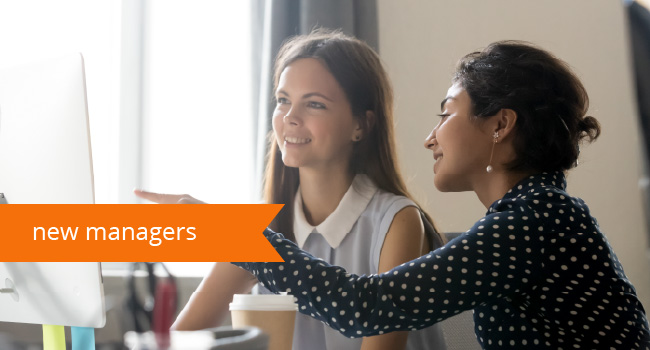 Course Delivery Style
Our New Manager Course is very practical in style, incorporating discussions and exercises throughout.
This is an online course, delivered on our live virtual classroom platform. It is real-time training delivered by expert management tutors.
Download Brochure
Reserve a Place
3 Benefits of This New Manager Course
A Versatile Set of Management Skills

The course syllabus is designed to cover the key knowledge areas you need to understand as a manager.

Modules include motivation and team building, organisational skills, managing performance, and handling tricky situations.

Confidence in Your Ability as a Manager

The practical style of this course is designed to support the development of your skills and confidence as a manager.

Options for Progression

This course runs alongside our 3-day QQI People Management Course.

Participants often choose to extend training by 1 day to achieve the QQI People Management certification. Learn more in the "Course Overview" tab below.
Course Overview
What is Covered?
For Teams
Pair With
Download your Free New Manager Course brochure
Download our PDF brochure to learn more about this New Manager Course. Our brochure includes:
Detailed course content outline
Key benefits & objectives
More information about how we deliver this course
QQI certification progression details
We'll also send you our full course schedule and check in to answer any questions you have.
Download Brochure